"BLOOOP! BLOOOP! GLUB! GLUB! OGGGH! FOOOOD! BLOOOOP! GLUB!"
— Angler Fish
Angler Fish (アングラー, Anugerā?, Angler) is the Nightmare and boss of Angler's Tunnel, the fourth dungeon in The Legend of Zelda: Link's Awakening. As its name may suggest, it is an oversized anglerfish.
Battle
While the Angler Fish seems a voraciously hungry and deadly foe, it is not hard to defeat. Link can defeat the creature simply by striking the dangling lure on its head three times. After it is defeated, Link receives the Surf Harp.
Video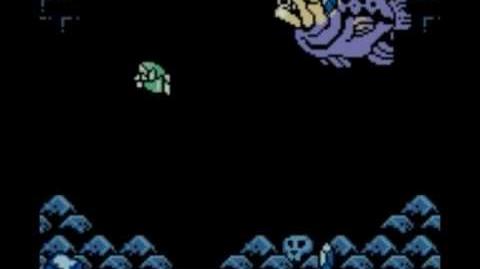 Gallery
Community content is available under
CC-BY-SA
unless otherwise noted.